Designed to provide you with a direct access to your 4shared account from your device, this state-of-the-art application lets you easily browse all files and download them to your phone. What's more, there is a convenient public search option that lets you find the file you need within the impressive 4shared file database. You can sort files by name, type, date and size.
Features
Access 30,000,000+ files
Easily manage your web account
Capture photos upload them to the cloud
The app is free
Screenshots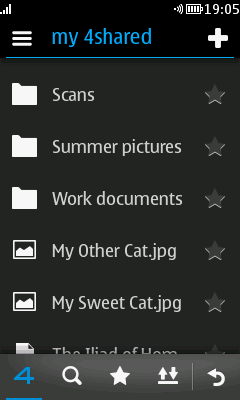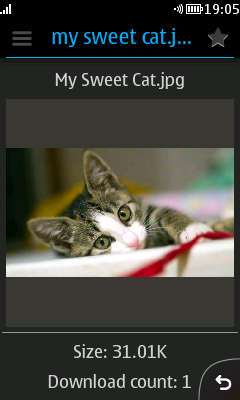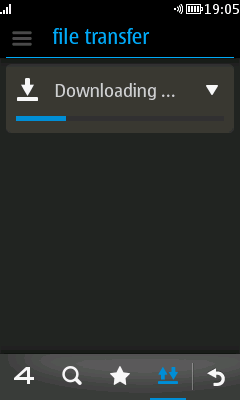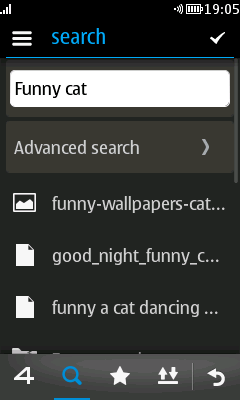 Can't live without music? 4shared music is a must-have application for you! Simply install it on your device and access your favorite tracks from 4shared. Streaming made easy! You'll definitely fall in love with its awesome stream mode that lets you listen to any music files on the go without a necessity to download the songs you want to stream.
In addition, 4shared music has a wonderful search option that helps you find the music files you adore and add them to your 4shared Music playlist. There is no need to search for them every time you use this app, simply create a playlist and add your favorite tracks. Moreover, you can upload music from your device to your 4shared account and create your own media library. Music up your life!
Features
Instant access to all music at 4shared
Create and manage playlists with your favorite songs
Stream all tracks directly to your mobile device
Listen to music on the go with NO advertisement
The app is totally free